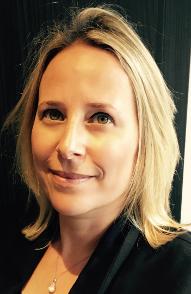 Dr Elise Hymanson
About me
My core profession is Liaison Psychiatry and I have worked as a Specialty Doctor in an NHS Hospital in Manchester since 2009. Prior to this I was a General Practitioner for several years. I have always been interested in the psychological aspects of medicine and the close links between the mind and the body.
As part of my work as a Psychiatrist I have trained as a Practitioner in Cognitive Analytic Therapy (CAT). I am a Member of the Royal College of Psychiatry and a member of the Association of Cognitive Analytic Therapy.
What is Cognitive Analytic Therapy (CAT)?
CAT is a therapy that can help you with your relationships with others and with yourself. It looks at the patterns of behaviour that you follow that may have become unhelpful to you. CAT helps you to understand how these unhelpful patterns have come to be by reflecting on your past experiences. Change can come through the recognition of these patterns. CAT has a fixed number of sessions, usually 16 or 24 depending on the needs of each person.
​CAT can help with symptoms of depression , anxiety, patterns of unsuccessful or broken relationships and other psychological difficulties.
How will the therapy work?
Following an initial consultation to identify your needs we will meet weekly. The sessions last for 50 minutes and we will work together to help you through your difficulties. There may be some in between session work for you to do. My consulting room is in Altrincham near to Altrincham Bus and Metro station and with 2 hours of free parking nearby.
If you have any questions or to arrange an initial consultation please email me on: southmanchestertherapy@aol.co.uk
​For further Information please visit:
The Association for Cognitive Analytic Therapy's website at www.acat.me.uk
​
​
​